Donnie & Nancy Grimes, Life Group Coordinators
At Family Worship Center Church, we understand that we were never meant to take our Christian journey alone. connecting with others and building a community of believers is a big part of a healthy Christian walk. "As iron sharpens iron, so a friend sharpens a friend." (Proverbs 27:17) Life groups represent just another way to get connected with the great people of the church. From specific Bible studies, to fun fellowship, events and trips, our Life Groups are growing relationships within our church. Find one that meets your interests, and jump right in!
Sunday Morning Prayer Group
Meets: In the prayer room. Located between the church foyer and sanctuary.
Leaders: Bob and Mary Margaret Gridley
Contact: 859-885-8555, bjgridley@aol.com or mmgridley@aol.com
What We're About: In September of 2009 we began praying for the awakening for America. An awakening is the outpouring of God's presence resulting in our returning to God, honoring God and his ways. During the last 5 years of our Spirit-led prayer we have been operating in our place of authority to bring about God's plans and purposes and to stop the strategies of the enemy. We encourage you to join us each week for the exciting way God is fulfilling His perfect plan for this time. Each one of us has a unique prayer supply that God desires to use for His highest and best!
Women to Women Life Group
Meets: Every other Saturday from 10:00-11:30am
Leaders: Roslyn Young and Joyce Davis
Contact: 859-913-4541
What We're About: Our group is based on Titus 2:3-5. We have had a variety of activities including Bible study on specific topics as decided by the group and cooking lessons. We provide support to each other for whatever is needed. We have addressed parenting concerns for young parents, learning to be the parent of an adult child, how to manage concerns in the workplace and many other topics of concern.
S.A.L.T.T. (Salt and Light Truth Takers)
Meets: Varies depending on activity. Meetings are usually Saturday mornings.
Leaders: William and Meridith Green
Contact: wegjr01@aol.com
What We're About: Our purpose is to take the love of God and the truth of His Word to reach our communities through witnessing and caring acts of kindness.
Lexington Cup Series Racing Club
Meets: Twice a month from May to October, usually on Saturday from 1:00-5:00pm
Leader: Stan Shelby
Contact: stan.shelby@fayette.kyschools.us
What We're About: Having Christian fellowship and building relationships through HO scale electric slot car racing. Click here for more information about our group.
Hungry Hearts Bible Study
Meets: Sundays in Lexington from 5:00-6:30pm September to May
Leader: Nancy Grimes
Contact: godsrhemagirl@gmail.com or 859-200-7879
What We're About: A Bible study built for everyone. Singles, couples, men and women are invited to join us as we get to know each other and various biblical topics in more detail.
women's group
Meets: Every other Saturday from 10-11 am
Leaders: Edye Dabney/Brandy Brummel
Contact: ednlexky@gmail.com
What We're About: Our eclectic group offers fellowship opportunities for women inside and outside the church. We focus on building relationships, book studies, shared interests and fun.
Motorcycle Life Group
Meets: Summer riding adventures May (Memorial Day) to September (Labor Day)
Leaders: Scotty & Rebecca Hulett
Contact: scottyhulett090472@yahoo.com
What We're About: Enjoy the fun and fellowship of riding motorcycles locally and on road trips. The fellowship achieved before, during, and after our time together draws us close as a group and lets the world see that it's okay to be a Christian and ride a bike. Whether single or a couple, regardless of whether you have a motorcycle, or just love the sport, the Motorcycle Life Group might just be what your are looking for. Our road trips are sometime overnight, a week, or even longer.
Fellowship Fridays
Meets: 2nd and 3rd Friday of each month
Leaders: Walter and Lorraine Thomas
Contact: rainthomas7@gmail.com
What We're About: Our life group's focus is on family and fellowship. Our topics range from raising children, having a healthy family relationship and how to relate the Bible to our everyday life. We also focus on the weekly teachings Pastor Don shares at church. We enjoy a time of studying the Word of God and having fun together. We are taking a break at the moment; but will pick back up in January!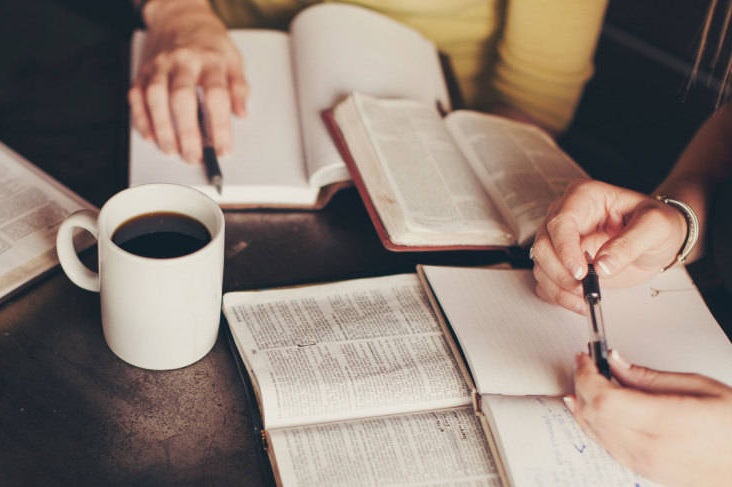 Friday Night Bible Study
Meets: Every Friday at 7 pm
Hosts: Dan & Shirley Boynton
Contact: 859-339-1641
What We're About: We have great fellowship, study and snacks for the spirit, soul and body.